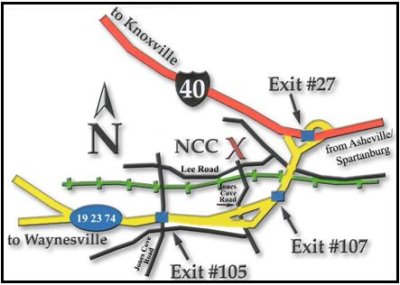 Directions to Covenant Life Ministries and New Covenant Church:
From Asheville, Hendersonville, and Spartanburg
1. I-26 West (toward Asheville)
2. Take Exit 32B for I-40 West (toward Canton/Knoxville)
3. Take Exit 27 for Hwy 19 S/23 S/74 W
(toward Clyde/Waynesville/Maggie Valley)
4. Take Exit 107 for East Jones Cove Rd.
5. Turn right into Jones Cove Rd (first road on the right)
6. At the stop sign, New Covenant Church will be across the road (Lee Road)